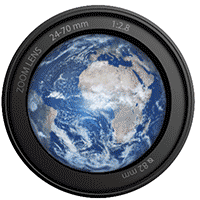 Exposing Judicial Postmodernism from a Voluntaryist Perspective
Alex Baker Needs YOU in L.A. to Witness Illegal Court Proceedings
Several hearings and trial are scheduled in my corrupt downtown Los Angeles court cases in July 2020:
7-9 • 7-14 • 7-20 • 7-23 • 7-27 thru 7-31
(See dates, courtrooms and issue statements below)
​
​
​
​
​
​
​
​
​
​
​
​
​

I will speak the truth and fight for justice. I will not be intimidated. I'm bringing a federal civil rights lawsuit against the judges and others who have harmed me so maliciously.
I will serve the lawsuit on the judges in Open Court. Don't miss it.
I will not leave the litigant table voluntarily. If they are going to shut me up, they are going to do it by force, and I need you see it and hear it.
​
PRESS PASS TESTED AND WORKING
This is the official PMJMP PRESS PASS, which will authorize you to enter any court room. We normally will accept a $50 donation for a PRESS PASS, but yours is FREE for attending Court-Watch at any Alex Baker hearing in Los Angeles during July 2020. (See dates and issues below).
​
​
​
​
​
​
​
​
​
​
​
​
​
​
​
​
​
​
​
​
​
​
​
​
Current "social distancing orders" at the Stanley Mosk courthouse in downtown L.A. are that only attorneys, parties and witnesses are permitted to attend hearing. Members of the media ARE allowed in the courtroom. I have personally tested this on multiple occasions.
​
Here is the Covid-19 Order for Los Angeles Superior Court. See Footnote 1 authorizing media.
I have been disallowed from entering a random hearing, but then allowed to enter as soon as I announced myself as media.
You may (and probably should) remain ANONYMOUS. PMJMP has a policy to protect the anonymity of our sources. For all of our Court-Watchers, we suggest that you wear your PRESS PASS, and identify yourself as a journalist for Post Modern Justice Media Project.
Join PMJMP and CONTACT Alex Baker to get your FREE PRESS PASS.
​
​
​
​
​
​
​
​
​
​
​
​
​
Above is the Back Side of your PRESS PASS. It contains everything you need to say to any official who attempts to deny you access to Court-Watch.
§ § § § § § § § § § § § § § § § § §
DATES AND ISSUES
of
ALEX BAKER HEARINGS
( Stanley Mosk Courthouse, Downtown L.A. )
​
July 9, 2020, 9:00 AM
Dept. 1 (5th floor) Hon. Samantha Jessner - 213.633.0601
Case LC103241 - Civil Fraud Case
Motion to Set Aside Void Order
5-year old fraud case against my ex wife / business partner and her associates was illegally dismissed at an ex parte hearing on the eve of a jury trial. The July 9, 2020 Hearing is my Motion to Set Aside Void Order, I will openly accuse the judge of criminal deprivation of my First and Seventh Amendment Rights. I will (attempt to) call adverse attorney Mike DiNardo as a witness, and question him about the documents showing his improper contact with the judge. Should be interesting.
July 14, 2020, 8:30 AM
Dept. 60 (sixth floor) Hon. Joshua Wayser - 213.633.0660
Case LD068701 - Family Law Case
6-year old dissolution case is now set for an unconstitutional trial. The Court illegally closed discovery and "waived" my right to receive a Final Declaration of Disclosure, both of which violate statutory, black-letter law. This hearing is a final Status Conference, at which I will openly accuse the judge of criminal deprivation of my First and Seventh Amendment Rights, attempting to cancel what is shaping up to be a Nazi Show Trial.
July 20, 2020, 1:30 PM
Dept. 22 (6th floor) - Hon. Michael Powell - 213.633.0622
Case LD068701 - Family Law Case
OSC Re Contempt - Joseph A. Yanny
OSC Re Contempt - Clara Veseliza Baker aka Clair Marlo
My OSC Contempt against my ex wife and her attorney Joe Yanny, for taking $85,722 from the trust account, and for failing to obey a court order equalizing music royalty money between us. Since we have the bank records showing the transfers of money, we wonder how Judge Powell might justify letting them get away with it. Should be interesting.
July 23, 2020, 8:30 AM
Dept. 2 (2nd floor) - Hon. Lawrence Riff - 213.633.0252
Case LD068701 - Family Law Case
Ex-wife's attorneys Joe Yanny and Mike DiNardo bring a motion for $15,000 attorney fees against me. Why? Because I dared to file a motion trying to reverse Judge Emily Spear's clearly illegal orders closing discovery. I'm going to sue the judge on the record, and present evidence that they are conspiring to deprive me of my civil rights. Judge Riff is going to order me to shut up, and I won't. How many Sheriffs do you think it will take to drag me away from the table and into the hallway?
​
At least, that's what I THINK it's about. I haven't actually been served on this one.
July 27-31 2020, 8:30 AM
Dept. 60 (sixth floor) - Hon. Joshua Wayser - 213.633.0660
Case LD068701 - Family Law Case
Trial on numerous issues - characterizing the real estate, holding ex wife liable for her various breaches of fiduciary duty, forged music contracts, more. The Court has conspired with ex wife and her army of lawyers to prevent access to the real estate and bank records that the court needs to rule properly on those issues.
But I still have plenty of evidence including the infamous Exxon Mobil Credit Card phone call recordings, and the handwriting experts, and ex wife's (formerly) secret bank accounts.
They are going to object to absolutely everything I try to question her about, as they let her get away with stealing 3 houses, 2 children, 1 business and a lot of money.
COURT WATCHERS URGENTLY NEEDED
Please come to any or all of my Los Angeles hearings in July. You are guaranteed to witness judicial corruption.
Witness me serve the Civil Rights lawsuit upon Judges in Open Court, on the record.
Witness me argue the hearings by presenting evidence of the corruption that has destroyed any chance of a fair trial.
Witness as I am forcibly removed from the Courtroom.
Even if you can't make it ...
Please forward this request to anyone who might be able to Court-Watch in L.A. July 2020.
Thank you.
-Alex Baker
President and Board Member,
Post Modern Justice Media Project
Because I refuse to be silenced, I will be forcibly removed from the courtrooms simply trying to argue my case.
On behalf of PMJMP, I am seeking as many Court-Watch volunteers as possible to attend as many of my July 2020 hearings as possible. Multiple aspects of the proceedings are flat-out illegal, and remember, I'm a legal expert. I know the difference between ordinary bad rulings vs. a criminal conspiracy.
​
We need as many people as possible to come and witness the blatantly illegal conduct going on in my cases, and witness the tactics used by Sheriffs as they try to forcibly remove me.