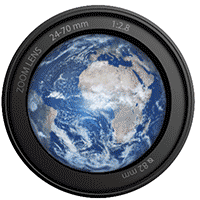 Exposing Judicial Postmodernism from a Voluntaryist Perspective
She's only fighting for her children, but she just might change the world
After her children are taken away by Child Protective Services on false allegations, widowed single mom Brandy Lynn Brown fights an ever-escalating court battle trying to get them back.
​
Brandy meets Jackson Montgomery, who is going through a hellish custody and divorce case of his own, in front of the same corrupt County Judge. Together they struggle to learn the legal process, and stumble on to the story of the century - the court system is being operated as a for-profit, "kids-for-cash" sex trafficking ring.
Channelle Washington, a Harvard trained pediatrician and tv show guest star also becomes involved, as she too is drawn into a tragic custody drama.
​
Lies, conspiracies, coerced testimony, altering transcripts, baseless restraining orders, racism - the officials in this rural courthouse will stop at nothing to keep their enterprise rolling.