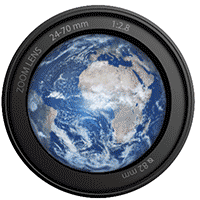 Exposing Judicial Postmodernism from a Voluntaryist Perspective
Report on Shirley L. Watkins
Free speech about bad judges. Powered by THE DISROBING ROOM
Reasons why this judge should be removed
Judge Shirley K. Watkins has conducted a secret, unnoticed ex parte stealth proceeding to illegally transfer a civil case to family law. She has intentionally misrepresented the text of a California Statute so as to make an innocent person appear to be in violation. abcdefg hijklmn opq rst
Personality of this judge
Video and audio files that have been uploaded are not immediately available to be used even after the Promise is resolved. Before they can be used, they must first undergo transcoding. Hello.
External links for more about this judge
Get involved in fighting court corruption
THE DISROBING ROOM is a joint effort of Post Modern Justice Media Project ("PMJMP") (http://pmjmp.org) and Family Court Anti-Corruption Coalition ("FCACC") (http://familycourtanticorruptioncoalition.com) THE DISROBING ROOM is an app that allows users to create and publish reports about public officials, which reports contain the statements and opinions of those users. THE DISROBING ROOM, PMJMP, and FCACC claim no copyright and take no responsibility for the accuracy of any user-created content. THE DISROBING ROOM also allows users to draft various documents related to removing biased or unfair public officials through the legal process. Use of THE DISROBING ROOM is at your own risk, and does not constitute legal advice. No results are guaranteed.